The versatile chair.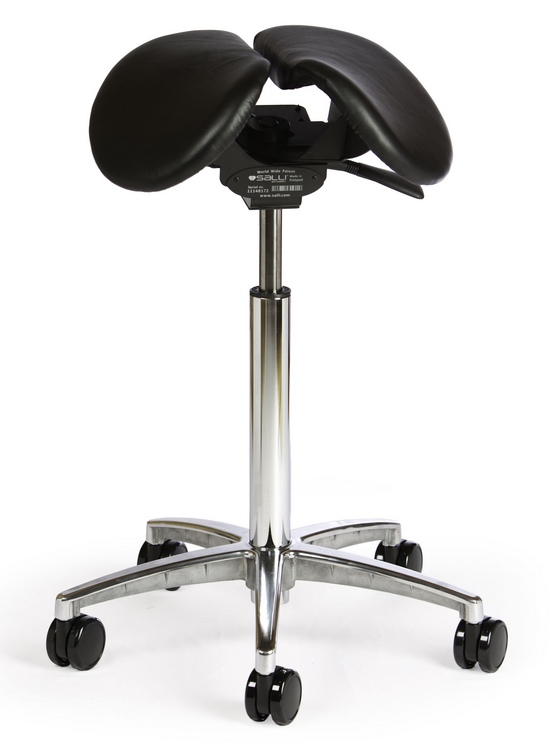 The seat is adjustable in width and angle. Will fit every pelvis, for a great comfort of sitting.


Excellent and versatile saddle chair for both genders, special adjustments for the demanding user. Cool and healthy.
A1- or A2-quality leather (16 colours).
Available also in ESD fabric, ESD leather or artificial leather.
Hand controlled height adjustment with gas spring.
Gas spring colour chrome or black.
Inclination mechanism and width adjustment as standards.
Saddle chair's total weight 11,5 kg, seat only 8 kg.
Divided seat, adjustable seat width.