Salli Allround Elbow Support
Ideal support for precision work in which the working positions change and versatile support is needed for the upper body. Allround is excellent for dentists, dental surgeons or dental assistants. The support moves horizontally by using a lever underneath the support and if needed, it can also be used as a stretching support by moving it on the backside of the chair. Support can be changed for left-handed to right-handed and vice versa by attaching the adjustment mechanism to the other end of the support. Allround is attached to the gas cylinder of the chair, enabling its use with all the basic Salli chair models.
Seat alternatives: SwingFit, Swing, MultiAdjuster, Twin or Classic with or without inclination
Seat upholstered with leather (16 colours) or artificial leather
Gas cylinders: small, medium or long, colour chrome or black
Support arch length approx. 61cm, width approx. 8,5cm
Support upholstered with either leather or artificial leather
Stretching support
Allows back stretching while seated. However, in the right sitting posture the back should barely touch the support for most of the time. Compatible with Twin, Classic and Multiadjuster.


Unisepta Foam Wipes
Alcohol free
Contact time : 1 – 5 minutes
Made from viscose – 100% biodegradable

Non-perfumed
Ideal for alcohol sensitive materials including the dental chair
Wipe size: 180 x 200mm
CE marked – Complies with Medical Devices Directive 93/42/EEC
VAH/DGHM certificated
Convenient 100 wipes soft pack
Nipsu
Nipsu shoulder-, hand-, and wrist support is leather upholstered. For better ergonomics when using a keyboard. Less pressure on back and neck.


Tables
Our stepless height adjustable tables, combined with the Salli saddle chairs, will help you creating your ergonomically perfect workplace.
All prices excluding wrist support or accessories.
Salli Compact
Suitable for small offices or home use and can be used as a computer desk or side post while working.
Electronical height adjustment mechanism, height range 66-118 cm (approx. 25-47 inches).
Beech veneer table top - size 118 x 70 x 1,8 cm
Socket supports hands and shoulders
Salli Office
Perfect choice for a basic work desk at the office or at home; the table has plenty of space for both computer and papers.
Electronical height adjustment mechanism, height range 70-120 cm.
Table top - size 160 x 90 x 2,5 cm, available in white, light-grey and birch laminate
Socket supports hands and shoulders
Special models
In our shop you will find a lot of special models, e.g. the Salli Strong (maximum load 150kg, instead of 120kg), Salli Stainless, Salli ESD (anti-static) or the low-budget Salli Professional!
Castors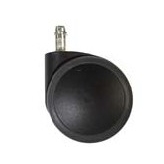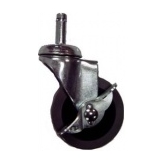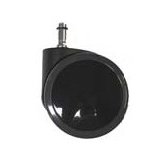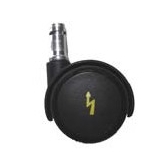 We offer a big range of castors for the saddle chairs. Big, small, hard, soft, antistatic, easy-to-clean and many more. For every need you will find the right castors in our online-shop.
For soft floors, you need hard castors and vice versa. If you have any questions, don't hesitate to contact us, we are happy to help you!